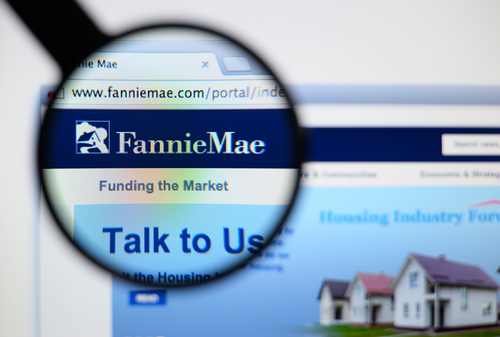 If you don't have the standard 5% down payment to qualify for a conventional mortgage loan, you may be eligible for one of several low down payment options.
FHA mortgage loans are a popular choice because they only require a 3.5% down payment. However, these mortgages can be costly in the long run due to the loan's upfront mortgage insurance premium (MIP), and the fact that borrowers have to pay mortgage insurance for the entire duration of the loan term. For these reasons, you may prefer a conventional mortgage.
The good news is that there are two ways to get a conventional mortgage with less than 5% down. Fannie Mae's 97% standard loan and HomeReady program are both conventional products that only require 3% down. If you're purchasing a house for $200,000, you'll only need $7,000 with a 3% down mortgage compared to $10,000 with a 5% down mortgage.
But since these are not your typical conventional mortgages, here is what you need to know about 97% loan products.
What Credit Score Do I Need?
Minimum down payment requirements for a conventional mortgage vary widely depending on the lender. Some lenders require a minimum credit score between 660 and 680, whereas others will approve borrowers with scores as low as 620.
Fannie Mae's 97% loan programs only require a minimum credit score of 620, making it easier for borrowers with challenged credit histories to qualify for mortgages.
What Type of Properties Can I Purchase?
Fannie Mae's 97% loan programs can be used to purchase a variety of properties, including single-family dwelling, townhouses, condos and other one-unit properties. The only exclusion is that these loans cannot be used to purchase manufactured homes.
Are 3% Loans Available to All Borrowers?
Since these are specialized loan products, there are limits with regard to qualifying. With Fannie Mae's 97% standard loan, you can only qualify for financing if you're a first-time homebuyer, or if you haven't owned within the past three years. This loan is designed to help people with high enough credit scores and income realize their dream of homeownership sooner.
Fannie Mae's HomeReady program isn't limited to first-time homebuyers, but these are income-based loans, and borrowers are required to complete an online home buying education course. Income requirements vary based on the location. For example, in some areas you can only qualify for this program if your income is below 80% of the area median income.
Do I Have to Pay Private Mortgage Insurance?
Private mortgage insurance (PMI) is required on any home purchase with less than 20% down. PMI is an insurance that protects lenders in the event that a borrower defaults on the mortgage. This is an annual premium paid every month with the mortgage payment, and it can range between .5% and 1% of the loan balance depending on your credit score and down payment. But don't let private mortgage insurance stop you from getting a conventional loan. The bank will cancel PMI when your equity reaches 20%.