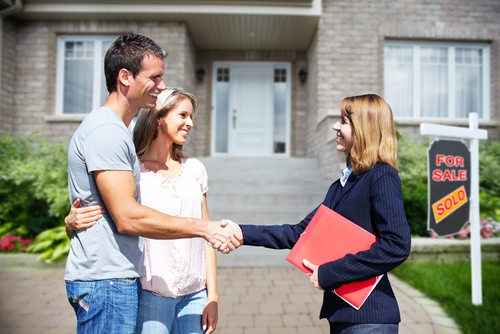 It doesn't matter if you're buying a new home or a resale property, the home buying process can be stressful at best. The good news is that you can get through a purchase with ease. The trick to a smooth experience is advance preparation and knowing how these transactions work.
1. Fix your credit in advance
Don't wait until you're ready to buy a house to get serious about credit. It takes time to rebuild a low credit score. If you're thinking about buying a house in the next six to 12 months, now's the time to pull your credit history and make needed improvements.
Several issues can lower your credit score, such as credit report errors, paying bills late and carrying too much credit card debt. Order your credit report from AnnualCreditReport.com, and then check your file for accuracy and dispute any errors. Make sure you pay all bills on time and devise a plan to eliminate debt.
2. Spend less on a house than you can afford
A mortgage pre-approval provides a pretty clear estimate of how much you can afford to spend on a house. Only a lender can assess affordability after evaluating your income and current debts. A pre-approval lets you know your max budget, but it's smart to spend less than you can afford. This ensures you have wiggle room in your budget and disposable cash for other goals, such as building an emergency fund.
3. Research different lenders
There's probably a mortgage lender on every corner in your city. This doesn't mean you should choose a random company to work with. Lending requirements and mortgage programs vary by lender, so you need to be selective and request rate quotes from multiple lenders.
4. Interview different realtors
Not only should you shop around for the right mortgage lender, you should meet with different realtors before making a choice. The home buying experience can be stressful and confusing, and you need to work with a professional who has experience and knows the area you want to live in. Don't be afraid to ask questions. How long has he or she been a real estate agent? Does the agent work full-time or part-time? How many sellers or buyers does the agent currently represent?
5. Get a home inspection
A home inspection is optional when purchasing a home, but you shouldn't skip this step. Skipping a home inspection could mean buying a home with several problems, which can be costly in the future. A home inspection costs between $300 and $500, depending on your area and the size of your property. The inspector check the home's electrical system, plumbing, HVAC, roof and foundation for problems and provides an inspection report
6. Don't buy the first home you see
The first home you see may offer everything you want at a price you love, but never purchase the first property you find. Your realtor may be able to locate a property that's a better match for you and your family, or a property with a lower sale price and more seller concessions. You don't have to spend weeks looking for a home, but you should tour at least three properties before making a decision.