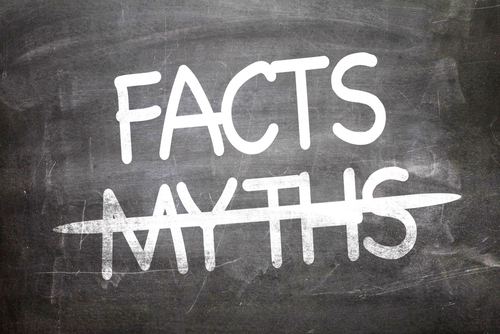 As you explore mortgage options, you may think a conventional loan is the only way to go. There are, however, a plethora of loan programs available. Getting a mortgage approval can be a complicated process, especially since it involves adhering to strict lending standards. FHA home loans make it easier to realize your dream, but there are some misunderstandings about this home loan program.
FHA isn't a mortgage lender
FHA home loans are guaranteed by the Federal Housing Administration. It's important to know, however, that the FHA does not lend money. To get this type of loan, you will have to submit a home loan application through a mortgage lender. The key is choosing a mortgage lender that offers FHA financing. The bank underwrites your application and lends funds, but the FHA protects your lender if you default on the loan.
FHA home loans require a high credit score
Some people do not apply for a mortgage because they think their credit score isn't high enough to qualify. You can get a conventional loan with a credit score as low as 620, although you'll need a credit score of at least 680 to 700 to get a favorable interest rate. The good news is that you can get an FHA home loan with a credit score as low as 500 to 580, depending on the lender. So even if you've made a few credit mistakes in the past and you're slowly rebuilding your credit history, you may qualify for financing as long as your credit has been outstanding for the past 12 months.
FHA home loans require 20% down
If you believe buying a house requires a 20% down payment, this misconception will keep you on the sidelines and delay a home purchase. Although 20% is the traditional down payment amount for a home, there are programs that require much less. FHA is one of these programs. These loans only require 3.5% down.
You have to be a first-time homebuyer
Since FHA home loans have lower credit score and down payment requirements, some people think these loans are only available to first-time homebuyers. This couldn't be farther from the truth. These loans are an excellent match for first-time homebuyers and repeat homebuyers. You can also refinance from one FHA mortgage to another FHA mortgage, or refinance from a conventional mortgage to an FHA mortgage.
FHA doesn't have income limits
Additionally, there are no income limits with FHA home loans. There's also a misconception that these loans are specifically for low-to-moderate income borrowers. However, anyone can apply for financing regardless of their income level, providing they meet the bank's lending requirements and earn enough to afford the mortgage payment. There are FHA loan limits, however. These limits vary by state and depend on the type of dwelling (i.e. one-family home, two-family home, etc.). The limit for a one-family home can be as low as $271,050 or as high as $625,500.