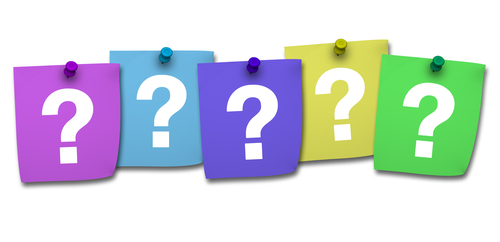 A mortgage loan is a major commitment. It's not like a credit card which you can pay off and cancel the account, nor is it like an auto loan which can be paid off in only five years.
Home loans are a 30-year commitment, on average. The only way to get out of a mortgage is to sell the property or refinance the loan, which aren't simple processes. So before agreeing to a mortgage, you need to be absolutely sure about your decision.
Here are five questions to ask before committing to a mortgage loan.
What are my mortgage costs?
Recent changes in the mortgage industry now require loan officers to provide borrowers with a Loan Estimate, which removes any surprises about mortgage-related costs. This document explains all the figures you need to know, including the mortgage amount, your interest rate, the down payment, and what you can expect to pay at closing. You'll review the document with your loan officer. From this meeting, you can decide whether you're prepared for the cost of buying a home, and if you are, you can expressed your intent to proceed with the home loan.
How does this mortgage compare to other types of loans?
There are different mortgage loan products available, and it's important to know how these loans compare to each other. You might automatically pick a conventional loan thinking it's the best choice. Yet, an FHA, USDA or a VA home loan might be a better fit, if you're eligible for these programs.
Your loan officer can provide information on different loans, and the requirements for these programs. This includes down payment requirements, credit requirements and other requirements, such as those related to seller concessions. If you don't have money to pay your own closing costs, you can ask the seller to pay these expenses for you. However, each mortgage program limits how much sellers can contribute to a buyer's closing costs.
Is there a way to lower my costs?
If mortgage-related costs are higher than anticipated, ask your loan officer about ways to lower your costs. The lender will assign an interest rate based on your down payment and credit history. But you might qualify for a better rate—which can reduce your overall mortgage costs— if you put down a larger down payment, or if you improve your credit, such as by paying off credit card debt to improve your credit utilization ratio.
Can I afford the monthly payment?
This is a question only you can answer. It's true that the bank determines the max you can borrow for a house. But this doesn't mean you should borrow at the top of your budget. Take a look at your entire financial picture and decide what you can reasonably afford. Remember, the loan officer and underwriter aren't paying the mortgage every month—you are. Borrowing more than you can afford increases the likelihood of experiencing mortgage payment problems.
Can I lock my rate?
Mortgage rates can change at any hour, minute and second of the day. For that matter, your mortgage lender will give you an opportunity to lock your rate. This guarantees that you'll receive a particular rate at closing. There is, however, a right and a wrong time to lock your rate.
Since rate locks expire within 45 to 60 days, you don't want to lock the rate too soon. You should only lock your rate if you plan to close on a property within the rate lock period, or else you may have to pay to re-lock the rate. Rate lock fees vary by lender.