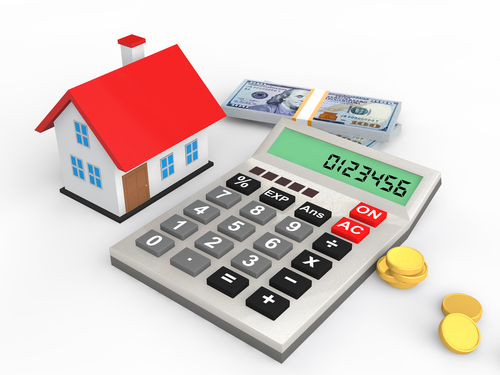 If you're looking for more affordable mortgage terms, refinancing your home loan can help you receive a lower interest rate and a lower monthly payment. For a smooth process, it's important to understand how refinancing works before submitting an application. But even if you educate yourself, you could receive outdated information. To discern whether now's the right time to refinance your mortgage, you have to distinguish truth from fiction.
Here are four common myths about refinancing a mortgage.
Myth #1: You can't refinance without equity
Guidelines for refinancing a mortgage have changed in recent years. In the past, borrowers needed at least 20% equity to qualify for a mortgage refinance. Today, several conventional and FHA mortgage lenders offer refinancing with as little as 3% to 5% equity. Additionally, the Home Affordable Refinance Program (HARP) makes it possible for underwater homeowners to refinance their mortgage loans and take advantage of lower rates. Under HARP, borrowers can refinance up to 125% of their home's value. To qualify for this program, your mortgage must be backed by Freddie Mac or Fannie Mae.
Myth #2: You have to pay out-of-pocket to refinance
Refinancing a mortgage loan creates a new loan, and just like the original loan, you have to pay closing costs or settlement fees. These costs range from 2% to 5% of the mortgage loan, and include the loan origination, title search fee, attorneys fee, appraisal, etc. There are, however, ways to avoid spending thousands out-of-pocket in upfront fees. Some lenders will roll mortgage refinancing fees into your loan balance, and other lenders may pay these costs if you agree to a slightly higher interest rate. This is commonly referred to as "no-cost" refinancing.
Myth #3: You can borrow as much as you want from your equity
A cash-out refinance lets you access your equity without selling the home. You can borrow cash from your equity and use the money for home improvement projects, debt consolidation, college tuition, and other purposes. But just because you have substantial equity in your house doesn't mean you can borrow all of your equity. Typically, the lender will only let you borrow up to 80% to 85% of your home's equity.
Myth #4: Your current mortgage lender will offer the best refinance options
Mortgage lending is a business, and understandably, your current lender wants to retain your business. This is likely the case if you've been an excellent customer over the years. Likewise, if you're satisfied with the lender, you may prefer continuing the relationship. However, a long-standing history with your lender doesn't mean the bank will offer the best deal on your refinance. Request a quote from your present lender, and then speak with two or three other banks and compare these offers. You may receive a lower interest rate and cheaper closing costs elsewhere.