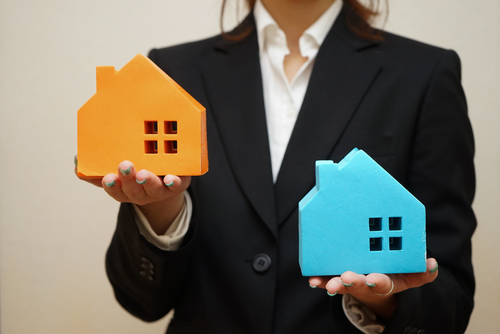 If you're a first-time homebuyer applying for a mortgage, you might think the bank approving your loan will be in your life for the next 30 years. But oftentimes, this isn't the case. After getting a loan, a mortgage company or bank will service your loan. This includes sending statements, collecting your payments and managing your escrow account. What you may not realize, however, is that another lender may take over servicing your loan at some point in the future.
 It's not unusual for mortgage lenders to sell home loans after closing. For some lenders, selling mortgages is absolutely necessary for creating capital to originate additional loans. But while this is common practice, you may have questions about the process. Here's what you need to know.
1. When your lender sells your mortgage before the first payment is due
 When you meet with a mortgage loan officer to complete your application and review the Loan Estimate, the loan officer will answer questions, plus provide information about the lending process. You'll hear a lot of information in this meeting, so pay close attention to avoid surprises. During this meeting, your loan officer may reveal the company's plans to sell your mortgage after originating and closing on the loan. This information must be disclosed within three days of completing your application. If your loan is sold, the lender could sell your mortgage before your first payment is due.
 After closing on your mortgage loan, your first payment is due within 30 to 60 days. A couple weeks before your due date, your new lender will contact you to introduce themselves and let you know where to send your mortgage payment.
2. When your mortgage company sells your mortgage at a later date
 Even if your mortgage company doesn't immediately sell your home loan, the bank may sell at a later date. If this occurs, your current lender is required to notify you within 15 days before the transfer date. In addition, your new lender must contact you within 15 days after the transfer date with information on where and how to submit your mortgage payment.
 During this transition period, your new lender cannot charge a late fee for the first 60 days. This provision protects you in the event that you don't receive the transfer information in time and you submit a late payment. Or if you accidentally submit the mortgage payment to your old lender.
3. When the lender keeps your mortgage loan
 Although most lenders sell their loans to maintain funds to create new loans, occasionally a mortgage lender will keep a few loans on its books as an investment. These are called portfolio loans.
 Portfolio loans are beneficial to borrowers. Since the lender doesn't sell these loans, there's freedom to extend leniency to borrowers. This includes relaxing the credit score requirements. Also, some portfolio lenders offer unique products like zero down home loans that allow borrowers to qualify for a mortgage with no down payment, although they'll pay a slightly higher interest rate.