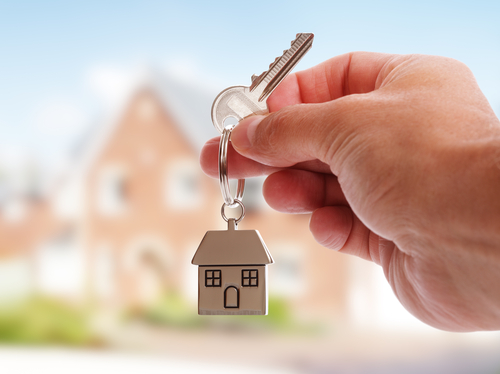 It is important to understand how different mortgage programs work. A mortgage loan officer or broker can point you in the right direction. And after getting a clear picture of your financial situation, your loan specialist may recommend a VA home loan. These loans are ideal because they feature no money down and you don't have to pay private mortgage insurance—a major plus if you have limited resources.
Here are five steps to buying a home with a VA loan.
Determine eligibility for this program
VA home loans are one of the cheapest mortgages available. But unfortunately, not everyone qualifies for these loans. VA home loans are guaranteed by the U.S. Department of Veterans Affairs. But to be eligible for financing, you have to be a veteran, active-duty military, a reservist or the spouse of an eligible service member. Before you can apply for a VA home loan, your lender will confirm eligibility for this program. Lenders offering VA financing can assess VA records electronically to confirm your service record.
Apply for a loan
In many cases, a lender can confirm eligibility in a matter of minutes. Once this information is received, you can fill out a loan application to get pre-approved for a mortgage. Although the VA guarantees funds, your lender provides the funds. The pre-approval process can take days or weeks, depending on the lender's backlog of mortgage applications. You'll need to hand over your recent paycheck stubs, tax returns for the previous two years and bank statements for the past two months so the bank can review your assets. An underwriter will check your credit and evaluate this information to determine if you're eligible for financing. Your pre-approval letter states the max you can spend on a property and your interest rate.
Sign up for pre-purchase counseling
The VA offers free counseling to help you prepare for home ownership. You'll learn your responsibility as a borrower, debt management and other financial tips. Pre-purchase counseling is not a requirement for a VA home loan, but it is worth consideration, especially if you're a first-time home buyer. You can complete pre-purchase counseling online.
Wait for an appraisal and home inspection
After you find a property and a seller accepts your offer, the next step is a home inspection and appraisal. A home inspection isn't required, but recommended. A home inspector conducts a thorough inspection of the property, including the interior, exterior, electrical, plumbing, appliances, HVAC system, roof and foundation. The inspection can reveal problems with the property. You can include a clause in your purchase stating that the sale is contingent on a clean inspection report. If the home requires maintenance or repairs, you can request that the seller addresses these issues before closing, or you can ask the seller for a credit toward repairs.
After the home inspection, your VA lender will send an appraiser to the property to assess the home's condition and value. This is an important process because the bank will not lend more than a home's value.
Attend closings
Closing times vary. If the lender doesn't have many applications ahead of yours, you might be able to close in as little as two to three weeks. But if there's a backlog, it might take as long as 45 days. Closing is the last stage and it can be exciting and stressful. Your mortgage lender will send your paperwork to the closing agent. This is where you sign the documents and get the keys to your new home.