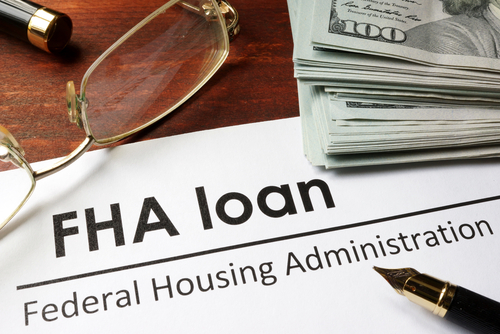 Since buying a home isn't cheap, some people purchase fixer-upper houses which lets them get more for their money. These properties typically cost less than move-in ready homes, but often times, buyers need cash to renovate these properties.
Rather than get a mortgage and a second loan to cover the costs of renovations, an FHA 203(K) mortgage allows you to combine a first mortgage with a renovation loan. This FHA home loan product is an affordable choice because it has limited closing costs and you only need a 3.5% down payment. The minimum amount you can borrow for home improvements is $5,000, which can be used for a variety of updates. However, before you submit an application for this loan, there's a few things you should know.
1. You don't have to be a first-time home buyer
FHA home loan products are an excellent choice for first-time homebuyers because they require little money down. But you don't have to be a first-time buyer to take advantage of an FHA home loan, including an FHA 203(K) mortgage. Whether you're a first-time homebuyer or a repeat buyer, you can get a rehab loan for a fixer-upper.
2. You need a credit score of at least 640
Getting a standard FHA mortgage loan typically requires a minimum credit score between 580 and 620, depending on the lender. In some cases, you can get an FHA home loan with a credit score as low as 500. But if you want to apply for an FHA 203(K) loan to purchase a fixer-upper property, you'll need a credit score of at least 640.
3. You can finance up to six months of loan payments
Not only does an FHA 203(K) mortgage let you finance the purchase of a property and the cost of renovations in a single loan, you can also include up to six months of mortgage payments in the loan. This is an option if you're planning extensive renovations and you're unable to live in the property for several months.
This is a major plus.The ability to finance mortgage payments means you don't have to worry about paying two house payments at the same time.
4. There are limits to how you can spend the money
If you're planning to apply for an FHA 203(K) mortgage, you can use funds to update or improve a variety of properties, including condos, single-family homes, and two to four-unit properties. You can purchase appliances, paint and other items to fix up your home. But unfortunately, you can't use funds from an FHA 203(K) loan to cover the cost of luxury items, such as installing a swimming pool in your backyard, or putting in a tennis court or a basketball court. You can, however, use funds for new siding, a new HVAC system, remodeling the kitchen and bathrooms, adding a second story, and other construction projects such as adding a new patio or deck.