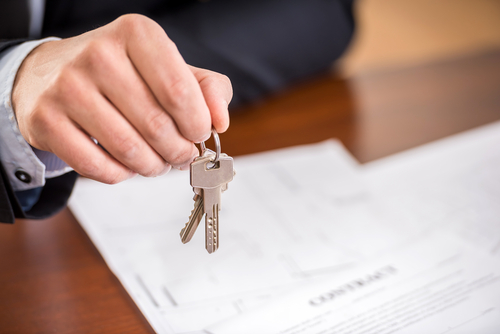 After the final walk-through of a property you're purchasing, the next step is attending your mortgage closing. After your underwriter receives all documentation to complete your file—such as your most recent paycheck stub and a copy of the appraisal—he'll send your entire loan file to the closing agent who handles the closing.
The process takes place at a title company or a real estate attorney's office. By this time you've already received your final Closing Disclosure form which explains your terms and mortgage costs. But even if you understand the mortgage terms, you may be unfamiliar with an actual closing. If you're a first-time home buyer, here's what you can expect.
1. How long does closing take?
The length of a mortgage closing varies, and depends on whether you have questions or run into problems. On average, a mortgage closing takes about one hour or one and a half hours. Sometimes, closings are longer. For that matter, don't schedule a mortgage closing on your lunch break. Allow a couple of hours to complete the process. If you have to work, plan to work a half day.
2. What types of documents will I sign?
Closing on a mortgage loan can take longer than expected because you'll sign a stack of paperwork. Your closing agent explains each document, and you're required to sign or initial each copy. Forms you'll sign or initial include your final Closing Disclosure, the loan application completed for your lender, real estate transfer documents (such as the deed), as well as several home loan documents including the mortgage note and the mortgage agreement.
The closing agent doesn't read every word on every document, but rather highlights certain key points. For example, he may highlight your loan amount, mortgage term and interest rate, as well as your monthly payment and where to send your mortgage payment every month.
If you have any questions during the process, ask the closing agent to go into further detail. Your mortgage lender isn't present at closing, but the title company or real estate attorney overseeing the process is knowledgeable and can answer your questions.
3. When is the best time to close on a mortgage?
You can close on a mortgage loan at any time of the month, but closing toward the end of the month can reduce your closing costs.
Closing costs include prepaid interest, and the amount you pay in prepaid interest depends on the number of days left in the month. Therefore, closing on September 28 instead of September 15 means you'll only pay two days of prepaid interest instead of 15.
But while you should close toward the end of the month, don't wait until the last day of the month. If possible, close a couple days before the end of the month and give yourself wiggle room in case there are delays. If the closing is delayed until the beginning of the next month, you'll owe almost a full month's of prepaid interest which increases your closing costs.
4. When do I get my keys?
Although closing is exciting, the one unexciting part is giving the title company or the real estate attorney a check for closing costs. There are costs associated with a home purchase. This includes the loan origination fee charged by the lender, title search fees, attorney fees, discount points, etc. Closing costs can range from 2% to 5% of the mortgage loan, and funds are due at the closing table.
Your Closing Disclosure form, which you receive three days before closing, has information about cash needed to close. You can wire funds to the closing agent or bring a certified check.
The closing agent will collect funds at the end of the appointment. After making a copy of your drivers license and the closing documents, the closing agent returns with the keys to your new property.