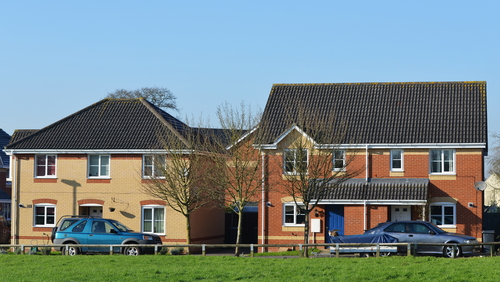 There's a plethora of mortgage options available to homebuyers, such as FHA loans, conventional loans, VA loans and USDA loans. But even if you qualify for a particular program, you might have difficulty saving up enough cash for a down payment and closing costs. Fortunately, some programs make it easier for first-time homebuyers to qualify for a mortgage and complete a home purchase.
First-time homebuyer loans are unique and typically feature lower down payments or grant money to assist buyers with mortgage-related expenses. Additionally, some programs have subsidized interest rates which can help first-time buyers qualify for the lowest rate possible and enjoy a cheap mortgage payment. These loans have helped millions of families, but there are a few things you should know about first-time homebuyer loans.
1. You can qualify even if you're not a first-time homebuyer
When you think about first-time homebuyer loans, you might assume these loans are only available to borrowers who have never purchased a property. The interesting thing about these particular loans is that you can qualify even if you're technically "not" a first-time homebuyer.
Some programs are open to buyers who have owned a home in the past, but these individuals can't have owned in at least the past three to four years. So if you've previously sold a home and have been renting for at least three years, you might be eligible for this program.
2. Possible financial restrictions
Even if you meet the qualifications for a first-time homebuyer loan, eligibility is often limited to income. In most cases, these loans are only available to people who have low to moderate income. The goal is to help these borrowers realize their dream of homeownership. Usually, your income must be a percentage less than the median income for the area. This percentage varies depending on the program. You could also be disqualified for these types of loans if you have substantial assets, such as a sizable savings account or investment accounts.
3. Limits how much you can borrow
Since first-time homebuyer loans are designed to help low to moderate income families purchase a property, some programs limit the dollar amount a borrower can spend on a property. This price limit depends on where you live and the average cost of homes in your area. A price restriction is beneficial because it can keep your monthly payment within an affordable range. However, restrictions can make it harder to purchase the property you want.
4. The property must be owner-occupied
Purchasing a home as an investment property is an excellent way to diversify your portfolio and generate extra income. Some people purchase homes they can fix up and flip for a profit, whereas others purchase homes to use as rental properties. Unfortunately, if you're considering applying for a first-time homebuyer mortgage, you won't be eligible for the loan if you plan on using the home as an investment property. Most first-time homebuyer loan programs only finance owner-occupied properties.