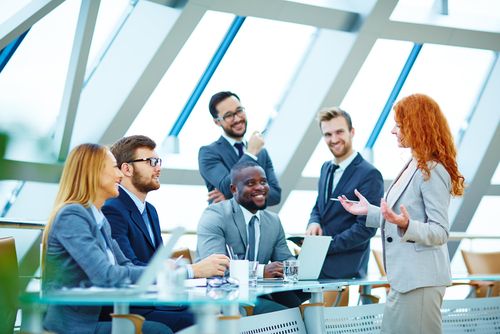 Whether you're buying or selling a home, you can expect a lengthy process. You'll go back-and-forth negotiating with a buyer or seller, and as a buyer you'll work closely with your mortgage lender in preparing your loan package. In all, it can take between 30 to 45 days to close on a sale and mortgage.
Seasoned buyers typically know what to expect from the process. If you're a first-time buyer, however, you may be overwhelmed and unsure of what to expect from day to day. The good news is that you don't have to tackle the purchase alone. Even so, it's important to understand key players in these types of transactions.
Mortgage Lender
Once you've made the decision to purchase a home, the first step is meeting with a mortgage lender to see if you qualify for a home loan. The pre-approval step isn't required, but recommended. You'll sit down with a mortgage lender and discuss your options. Based on information provided to the lender—such as your income, assets and credit history— the bank determines whether you're eligible for financing, and you'll learn how much you can afford to spend on a property. A pre-approval lets you shop for a house with confidence.
Real Estate Agent
You don't need an agent to buy or sell a home. But if you don't have a background in real estate, it helps to have representation due to the complicated nature of real estate transactions. A realtor has the skill and expertise to walk you through the process and explain real estate forms, plus your agent can answer questions about the purchase or sale. In addition, buying and selling demands a lot of time and energy—time you might not have. An agent handles a lot of the back-and-forth negotiating and coordinates home showings on your behalf. Additionally, an agent makes his professional recommendations about asking prices, offer prices and contingencies which can help you buy or sell a home quicker.
Home Appraiser
After negotiating an offer, the buyer's mortgage company schedules an appraisal of the property. The appraisal is a crucial step in the buying process because a mortgage lender doesn't approve loans for more than a property's worth. The appraiser is a third-party player who evaluates the property's condition and then compares the property will comparable sales in the area to determine a fair market value. The sale can proceed if the property appraises at a price that's equivalent to or more than the asking price. But if the appraisal comes in lower than the asking price, buyers and sellers have to renegotiate the price, or buyers can give the bank a larger down payment to compensate for the difference.
Real Estate Attorney/Title Company
It is common to have a real estate attorney and/or a title company in a real estate transaction. A real estate attorney handles the legal aspects of the sale and reviews the paperwork to ensure everyone is in compliance with state laws. They generally charge a flat fee for their services, usually less than $500. Some real estate attorneys can also oversee title work, so you might be able to use one office for both services. If not, you can hire a title company to handle the actual closing. Closing is where you sign the mortgage paperwork and get the keys to your new home.
Home Inspector
A home inspection is important when buying a home, although it's also not required. A home inspector—chosen by the buyer—will walk through the property and look for obvious and hidden problems that could end up costing a buyer money. The inspector checks the home's foundation, electrical, plumbing, appliances, roof, and heating and air conditioning systems, and then compiles a report based on his findings. Buyers can renegotiate with sellers if the inspection reveals problems. The seller can agree to fix these issues, or reduce the asking price to compensate for necessary repairs.