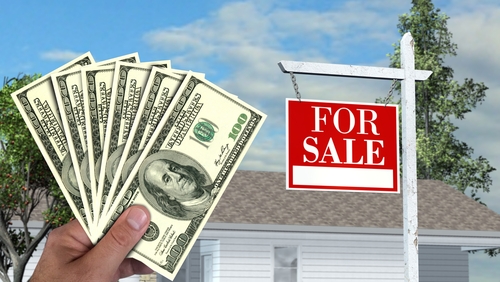 Some people don't think of purchasing a home with cash. In their minds, this is financially impossible. But while most people rely on home loans to purchase their homes, some people are in a position to pay cash.
There are benefits of financing a property, such as the convenience of paying off the home slowly over 30 years, and the option to write-off mortgage interest and save on taxes. There are, however, also benefits of buying a house with cash.
1. You can negotiate a lower price
Home sellers want to get as much money for their properties. For this matter, they typically choose offers that are close to their home's asking price. But in real estate, the highest bidder doesn't always win the property.
Sellers prefer a smooth process with as few delays as possible. This is why they like cash buyers. There's no bank serving as a middleman, and since a cash buyer isn't depending on financing for the purchase, sellers don't have to worry about a mortgage lender canceling the closing at the last minute.
Since cash purchases are often a smoother process, you might be able to negotiate a lower price on a property if you're willing to pay cash. You may not be the highest bidder, but you are the more desirable bidder—especially since it can take a mortgage company between 30 and 45 days to close on a home loan. As a cash buyer, you can potentially take possession of the property within a couple of weeks.
2. No appraisal required
If you're purchasing a home with a mortgage loan, your lender will order a home appraisal to determine the property's worth. An appraisal can hurt a real estate deal. If the home appraises for less than the agreed-upon price, you and the seller will have to re-negotiate the price. This slows down the entire process.
With a cash purchase, there is no appraisal required. As the buyer, you can choose to have your own appraisal to get an idea of the property's worth, or you can review comparable sales for the area. An appraisal is recommended because you can avoid overpaying for a property. But without a bank serving as a middleman, you can choose to skip the appraisal.
3. You don't have to qualify for a mortgage
One of the best things about buying a house with cash is that you don't have to qualify for a mortgage loan. Getting a mortgage requires acceptable credit, a down payment and closing costs. Additionally, banks impose other requirements. Borrowers have to be employed for at least two consecutive years, and many mortgage loans limit the amount of debt you can have. These requirements protect the bank, but they also make it difficult for some people to purchase.
As a cash buyer, you don't have to deal with a bank's strict guidelines. Regardless of whether you have good credit or bad credit, or whether you are self-employed or an employee, you can purchase property and get the keys to your new house.